Best Leather Bike Jackets For The Modern Motorcycler [2017 Edition]
There is nothing like the smell and sound of a good, thick leather jacket. They make us look and sound cooler than we probably really are. For motorcyclists, leather jackets also serve a utilitarian purpose by helping to minimize road rash if we take a tumble.
Leather jackets have been popular both stylistically and practically for a long time, but they've come a long way since Amelia Earhart and the first World War.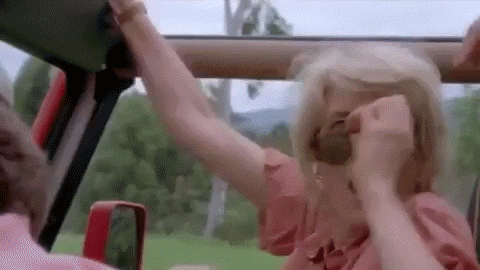 Today, leather bike jackets come in classic and modern styles that are geared for both comfort and protection. These are not the over-the-counter bomber jackets you can buy from a department store, either. Leather bike jackets have armor and are professionally rated for safety. Make no mistake—while these jackets are certainly stylish, you are paying a good chunk of cash for their ability to protect you from skin abrasions and impact injuries. These jackets are rated by:
Abrasion-resistant fabrics.
Impact-absorbing armor.
The jackets in this post are CE rated, which measures how protective the clothing will be in the event of a crash. There are, literally, hundreds of CE-rated jackets on the market today. You'll also find limb and back protectors, and of course, helmets. Motorcycler has pooled the reviews and our experience to find you the top five best leather bike jackets for 2017.
Top 5 Leather Motorcycle Jackets
We looked at several issues in our evaluations:
Wearability, or comfort when wearing the jacket.
"Coolability," or cool design factor.
Safety and protection.
Value for the cash.
Are you ready to ride? Here are our favorite leather bike jackets for 2017.
1. Alpinestars GP Plus R v2 Airflow Jacket
We hear this leather motorcycle jacket's predecessor was a top seller for the past three years. But clearly, the Alpinestars GP is up for the task. This jacket will make you look like one mean motor scooter, and it's comfortable enough on or off the bike. The Alpinestars GP is styled to fit a sports racing model and offers wearers premium leather at a good price.
The design of the Alpinestars GP fits that sleek form fitting Italian design mold. It comes in matte black, red/white/black, and yellow/white/black. For the record, you won't look anything like a bumblebee if you choose yellow.
Feature-wise this is worth the money. While it's lightweight and flexible, you're also protected by CE-rated shoulder and elbow protection.
The shoulder protection has TPU guard also layered under the outside fabric, and chest and back protection with PE padding. Poly stretch inserts layer the chest, back, and underarm panels. The padded panels are integrated right into the body of the coat, which helps improve the form fitting comfort of this jacket.
This jacket feels lighter than you'd anticipate because there is a mesh liner, collar, and cuff edging that are designed to pull air to your body's natural temperature regulation spots.  We also really like the extra-large zippered pockets big enough to fit a Chihuahua. (Not recommended, just creatively illustrative.)
If you feel the need to get a little thicker, you can upgrade to Alpinestars Nucleon chest and back inserts to further protect your bod.
This is a very durable, sporty jacket, with high-level abrasion, tear, and impact resistance.
2. Icon Hypersport Prime Jacket
One word for this jacket: Hardcore. The Icon Hypersport straddles the yellow line when it comes to being lightweight enough to wear to dinner but heavy enough to protect you when riding. It gives you that leather jacket feel but lacks the bulkiness of a bomber jacket. There's a sporty and sophisticated look to this garment, and like a lot of leather motorcycle jackets, it is form fitted with smooth, clean lines for sharper impact.
The leather on this jacket is 1.2 to 1.4 mm and features D30 impact protection in the neck, shoulders, elbows, and back panels. There's a removable insulated SatinCore vest liner and TechMesh strips to help keep you cooler and more comfortable. You can throw your cell phone or wallet easily into the roomy cargo slash pockets. It also has thumb loops because this jacket just cries out for you to sling it over your shoulder when you walk into the bar.
Like the Alpinestars GP, the Icon Hypersport is an excellent value for the features you'll enjoy. 
3. Dainese Assen Perforated Leather Jacket
With the Dainese Assen jacket, those crazy Italians managed to split the difference between classic style and aggressive execution. The jacket is named after a Dutch racing track, but we are not responsible if you wear it and then feel compelled to speed around town. We're talking 1.0 mill-grade leather, with sporty styling and aluminum coated shoulders.
This is a well-executed jacket with ample protection certified to EN 1621.1 and CE Cat. II 89/686/EEC Directive. But because the Dainese Assen also has your comfort in mind, it doesn't feel like you're wearing a life jacket. The grid cowhide leather is movable and breathable, and there's perforated leather with a waist adjustment that allows you to expand the jacket if you feel a little after eating at that questionable roadside diner.
The point is that the Italians created some serious cool in this coat, which comes in four bold colors, with an ode to the demon-like logo on every single one.
4. Alpinestars GP Plus R v2 Jacket
Wear this one on or off the racetrack, because it's made from the same 1.3mm leather used in professional-grade race suits. When it comes to safety and comfort, the Alpinestars GP leaves nothing to the imagination.
On the safety side of the equation, this jacket has shoulder protection with TPU guard stitched under the fabric. There's PE padding lurking under the back and chest pockets. You can remove the elbow and shoulder protectors for when you want to carry a little less bulk.
But don't think this jacket is bulky. It is a very comfortable, breathable piece of equipment. A ton of poly stretch inserts and accordion leather panels give some real stretch to your side to side and arm movements. We also like that the material doesn't bunch up and that the sleeves are constructed extremely well.
For the icing on the cake, check out the Velcro D-ring waist adjusters, mesh liner, and internal secret compartments big enough to hold your wallet, phone, and more.
The Alpinestars GP also has reflective detailing for added visibility and a waist connector that zips into your new pair of Alpinestars riding pants.
5. Dainese Fighter Leather Jacket
This is the jacket that Batman wears on his day off. Virtually seamless, which is subtle, but with serious swagger. You'll seriously turn heads when you put this one on. The shoulders carry some aluminum hardware, and there are watermarked Dainese demons on the back and front. Despite the metal, the Dainese Fighter is flex; there are elastic panels throughout the arms and collar to keep you moving. The D-Skin 2.0 fits like a second leather skin, and it has a thermal liner you can remove on the hottest days.
If you have a silver allergy, it's best not to wear the Dainese Fighter; they've treated the removable Nanofeel liner with antimicrobial silver ions. (We hear this is not good for werewolves.) Not only will this jacket protect you from bike wrecks, but it will also heal your wounds magically. You'll be kind of like a superhero.
Speaking of protection, there are removable composite protector pads in the elbows, arms, and shoulders. The jacket is CE certified to Cat. II 89/686/EEC Directive, which will help keep your skin exactly where it belongs.
This jacket has a classically sophisticated look of a fighter pilot. The micro-elastic features, removable thermal liner, and back panel air vents, all contribute to making this jacket just as perfect for 35 degrees as it is 80 degrees. Did we mention you can slip off the sleeves altogether?
If you want to go super-ergonomic, you can zip these jackets into the matching pants. That will eliminate the wind slipstream preventing you from taking flight into the stratosphere. Zipping yourself in will also make you more comfortable on long trips.
The Dainese Fighter is the most expensive on the list, but seriously, this is the last leather biker jacket that you will ever need to own. Like all the jackets on our top five list, this piece of stylish equipment is both a fashion and a safety statement.